Police Chief Recruitment Outreach
The City is conducting a process to hire Eugene's next Police Chief. Many people are interested in the Police Chief hiring and a City-wide team is assisting in the outreach and engagement efforts so that all interested groups can participate and stay informed.
Staff will be at several community events throughout the summer collecting feedback from community members. If you are interested in providing feedback electronically, please mail your comments to 
EPCrecruit@ci.eugene.or.us
.
To help start the conversation: Here are questions the community can help with-
JOB DESCRIPTION: "If I were writing the job description I would include…"
EUGENE: "I'm glad Eugene has a police force that…"
QUALITIES: "My ideal police chief is someone who…"
The time-line: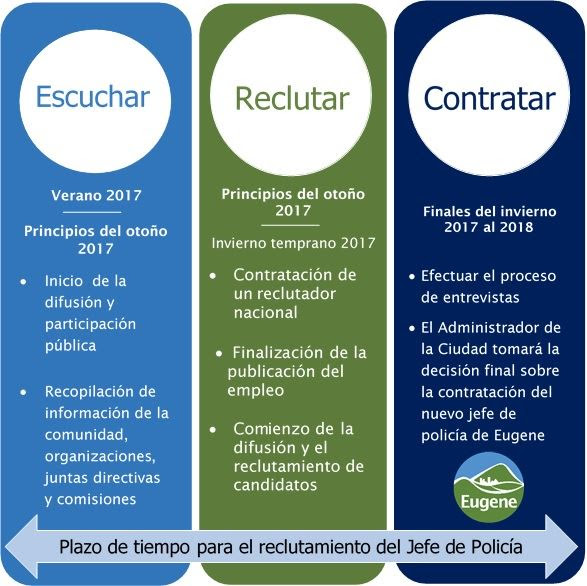 If you are interested in receiving updates about the Police Chief recruitment process, including opportunities to provide input, please send your name and the email address where you would like to be contacted to 
EPCrecruit@ci.eugene.or.us